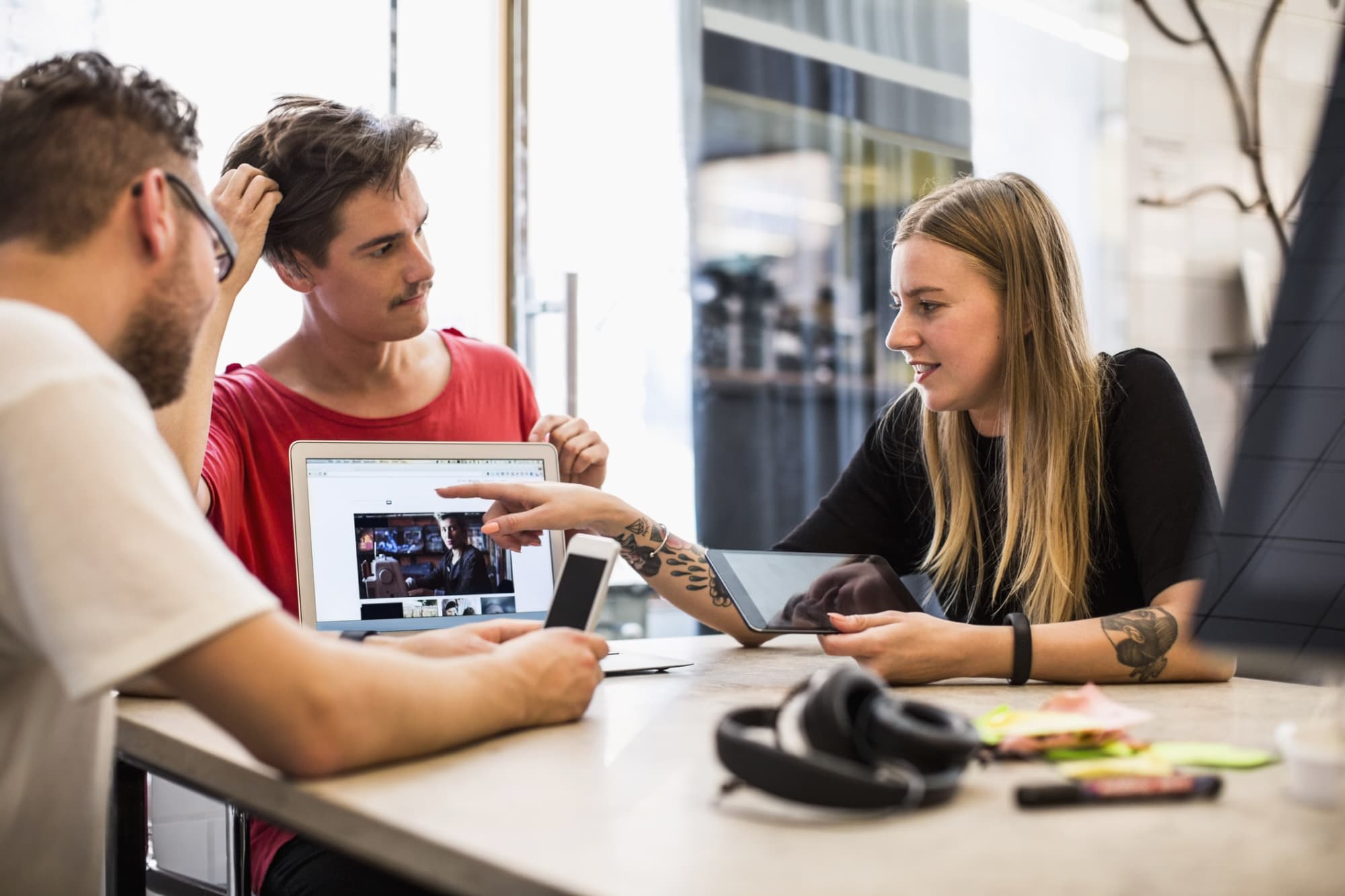 5 Best Online Bachelor's Degrees in Web Design
Are you ready to find your fit?
It's time to create your future with a career in Web Design! Best Value Schools can get you started with one the 5 Best Online Bachelor's Degrees in Web Design.
Going to college is a great investment, especially if your degree is in a growing field. The United States Bureau of Labor Statistics projects how career opportunities in the Web Design field will increase by 20 percent over the next seven years. This is why Best Value Schools has compiled the Best Online Bachelor's Degrees in Web Design for 2019.
As a degree major, Web Design allows students to fill a valuable role within any company and provides opportunities to work in certain areas of marketing, publishing, or even manufacturing. Whether you are planning on pursuing your bachelor's full time or part-time, look below to find the online program that's perfect for you!
Selection Criteria
As stated above, an investment in a college degree is valuable, but there are criteria that set some programs apart from others. Here at Best Value Schools, we've weighted these various factors against the total cost of the degree to determine the quality of your investment.
Ranking Factors
In the near-term, schools can be valuable if they have the following characteristics:
Small faculty-to-student ratios
Scholarships and Aid
Software and hardware for students
Flexible schedules
In the long-term schools are great investments if:
They have a good record of placing alumni in careers
Faculty embrace their roles as mentors
The network of the school is vast
The school has industry partnerships
The curriculum is relevant to cultural trends
Ultimately, you want to consider cost versus value. We've done the heavy lifting for you and distilled the most important information about each school in our rankings below.
5. Academy of Art University
Bachelors of Fine Arts in Web Design and New Media
The Bachelor's of Fine Arts in Web Design and New Media at the Academy of Art University is a comprehensive program. Professors seek to integrate four fundamentals into their curricula: technology, design thinking, user experience, and visual communication. The broad coursework includes basic classes such as Digital Photography or Fundamentals of Color but advances to classes that include Urban Sociology, Physical Computing, and the Power of Myth and Symbol. Unsurprisingly, the Academy of Art University has a stellar track record in placing alumni in successful careers through industry partnership and reputation.
Score: 83.72
4. Full Sail University
Bachelor of Science in Web Design and Development
Full Sail University's Bachelor's Degree in Web Design and Development excellently incorporates industry-standard tools and techniques in its curriculum. This is essential for preparation to be an effective web designer. For instance, you'll learn to use modern client-side and server-side languages. Pairing that with courses that explore areas such as psychology, interface, and usability yields immensely capable students. Online students complete the degree in 29 months. Above all, it is hard to ignore the scholarship opportunities specifically set aside for online students. Don't have all the software and hardware necessary for this academic endeavor? Full Sail has a "Project LaunchBox" program that hooks you up with all you need.
Net Price: $23,694
Score: 85.73
3. Southern New Hampshire University
Bachelor of Arts in Graphic Design and Media Arts with Web Design
Accredited by the New England Commission of Higher Education, Southern New Hampshire University provides a Graphic Design and Media Arts degree with a concentration in Web Design. This is a program that is especially useful for artistically minded individuals who seek to use their skills in a technological context. SNHU believes they balance theory and practice well, stressing both critical thinking and hands-on proficiency. Conveniently, course content is available 24/7, making this online program truly flexible. In addition, the program at SNHU includes a comprehensive general education. A special perk is that military service members and their spouses receive a substantial discount on tuition.
Net Price: $31,136
Score: 89.77
2. University of Maryland – University College
Bachelor of Science in Digital Media and Web Technology
The University of Maryland – University College offers an excellent program that seeks to educate on the entire design process. Covering topics that influence project conception all the way to final publishing, the curriculum is vast. You will address principles and fundamentals, but also walk away with solid experience with tools such as Javascript, XML, and SQL in light of current trends in digital media and web technology. Faculty members have the industry experience to ensure your classroom experience is relevant to the real world. In total, the degree is 120 credits, 49 of which are related to the major.
Net Price: $7,296/$12,336
Score: 94.57
1. Champlain College
Bachelor of Science in Web Design and Development
Rounding out the top of our list is Champlain College's Bachelor's of Science in Web Design and Development. This degree is designed with flexibility in mind, so it works well for busy professionals. It is recognized by U.S. News and World Report as one of the best online undergraduate programs in the country. Working with academic advisors, you are able to tailor your program to meet the needs of your career – all while keeping a foundation based on all areas of the web design field, such as business, programming, e-commerce, design, and infrastructure.
Net Price: $39,818
Score: 100
Get prepared for your next steps
Use articles and resources to uncover answers to common questions, get guidance on your goals, and learn about applying to schools.
If you're pursuing a master's degree in psychology, you may have been asked the following question: "What can you do with a master's in psychology?" It may even be a...
Are you interested in helping others resolve their issues and hurdles through talk therapy? You may want to consider a career in the counseling field. Counseling is a field that's...
Mental health counseling jobs exist across many settings — from hospitals and government agencies to schools and private practices, and they're projected to grow. The Bureau of Labor Statistics (BLS)...
Discover a program that is right for you.
Explore different options for you based on your degree interests.