10 Best Affordable Online Bachelor's Degrees in Trades

Are you ready to find your fit?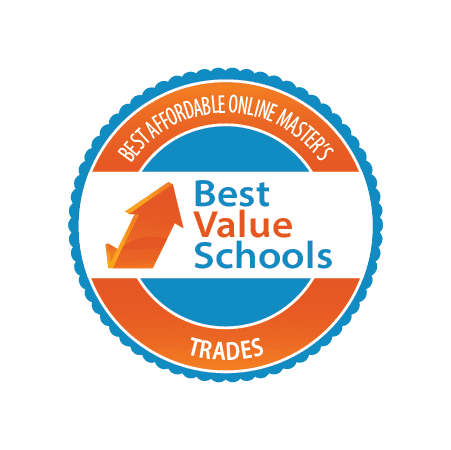 Expand your education beyond a high school diploma with one of the 10 Best Affordable Online Bachelor's Degrees in Trades.
In 2017, Payscale reported that the average salary for someone with an economics undergraduate degree was $70,000, and the top employers were competitive names such as J.P. Morgan Chase & Co, and IBM. Earning an undergraduate degree in Economics provides students with knowledge that readies them for competitive careers in analyzing various data and research, international trade, management consulting, and project management. Because Economics is a necessary part of the day-to-day in many different fields, it is also a course of study that opens more postgrad doors in comparison to majors such as Business or Public Health.
Many students who choose to continue education will pursue various types of graduate and professional studies, such as law school or Ph.D. programs. Obtaining a bachelor's degree in Economics undoubtedly equips students with a solid foundation for competitive pursuits later on. The U.S. Bureau of Labor found that most Economists had earned at least a master's degree, which raises average income to upwards of $100k. Whether you're looking to continue education after your bachelor's degree or entering the workforce postgrad, majoring in Economics is a reliable and respectable choice that will near guarantee you income stability.
Selection Criteria
Best Value Schools publishes college degree rankings with the belief of how one's higher education should be, both, affordable and an investment of continued value for the students who pursue them. The staff of BVS collects data from reputable sources in order to calculate Net Price and the short and long-term value of every ranked degree. Collected data is simplified into weighted categories before scoring and then scaled through a BVS Score up to 100. The weighted categories are:
Degree Investment Return (25%)
Student & Alumni Evaluation (25%)
Cost Value (25%)
Matriculation (10%)
Academic Success (15%)
No matter what degree you decide on, we hope our research and support has made the selection process easier. There are numerous resources BVS utilizes to collect information on degrees, and we encourage you to check them out for yourself!
10. Liberty University - Lynchburg, VA
Bachelor of Science in Business Administration with Economics
Liberty University's Bachelor of Business Administration with an Economics Cognate is a total of 120 credit hours that are typically completed within three and a half years. Courses last eight weeks, and all students are provided with free electronic textbooks. Core courses for all undergraduate students consist up 39-42 credit hours of the degree, while the major and electives fulfill the remaining 72-87 credits. Degree course topics include Business Law, International Business, Operations Management, and Human Resource Management. As Liberty is a proud non-profit and Christian university, all undergraduate students are required to take 12 credits in Christian Life and Thought.
Net Price: $21,210
9. Oregon State University - Corvallis, OR
Bachelor of Science in Economics
Oregon State University offers students either a Bachelor of Arts or Science in Economics, with each degree consisting of 180 total credits. There are four start-terms per year, allowing the applicant's flexible entrance into the program. OSU's program focuses on quantitative analysis, oral and written communication, and problem-solving and research methods. Each student has the option to focus on either Managerial Economics or Law, Economics, and Policy. Managerial Economics is recommended to those interested in entering the field with a strong economics background, while the Law, Economics, and Policy focus is designed to allow students the chance to take online political science and philosophy courses.
Net Price: $19,484
8. University of Arizona Global Campus - San Diego, CA
Bachelor of Arts in Business Economics
Students will have full-flexibility at University of Arizona Global Campus when completing the online BA in Business Economics degree. Courses last five weeks, and students can take one course at a time if wanted. Only 21 percent of students complete the program in four years, which speaks to the flexibility in pace that the university allows. The major will take up 45 of the 120 total credits needed to graduate, while General Education and Elective credits fill the rest. Admission to the program is given in three different categories: Conditional, Provisional, and Full, each tailoring to students of all backgrounds in their education and work history.
Net Price: $18,235
7. Regent University - Virginia Beach, VA
Bachelor of Science in Business with Economics
Regent University's Bachelor of Science in Business - Economics gives students the traditional focus on macro and microeconomics, but also provides foundational knowledge in political economy, entrepreneurship, and market processes. Courses last eight weeks, and the program will be completed with at least 120 credits. Graduates have gone onto careers in economic forecasting and development, financial and policy analysis, market research, and more. All traditional students coming in from high school are required to live on-campus their first year, and so the application process to the online program is typically referred to adult learners above the age of 24. Transfer students can use up to 90 credits toward their degree at Regent, whether it be from a community college, a military career, or another accredited institution.
Net Price: $17,837
6. Washington State University - Pullman, WA
Bachelor of Science in Economic Sciences with Business Economics
The Bachelor of Science in Economic Sciences - Business Economics at Washington State University provides students with the same education they would receive on campus: the award-winning faculty who teach online courses are also those teaching on the physical campus. The online degree program at WSU also gives students opportunities for face-to-face gatherings, online career fairs, live-stream cultural performances, keynote addresses, and more. The program is just about 70 credits alongside the rest of undergraduate core requirements from the university, which offer a Foundational Competencies track in Quantitative Reasoning. The BS in Economic Sciences with Business Economics also has two focus areas, which include Management or Commodity Marketing.
Net Price: $17,815
5. Eastern Oregon University - La Grande, OR
Bachelor of Science in Economics
Eastern Oregon University's online Bachelor of Science in Economics has been consistently ranked as one of the best values for an online degree. The program is a minimum of 61 credits on top of all Institutional Graduation Requirements. Required course topics include calculus, statistics, and econometrics. Upper-division electives account for 23 credits of the degree, 15 of which must be Economics courses. Graduates have gone onto entering competitive Ph.D. programs, work as data analysts, conduct research, and receive admission to law schools. All students will complete a capstone course encouraging research on economic issues affecting rural communities like those of Eastern Oregon.
Net Price: $14,973
4. University of West Georgia - Carrollton, GA
Bachelor of Business Administration in Economics
The Bachelor of Business Administration in Economics at the University of West Georgia uses theory, analytics, and empirical methods to ready students for employment in public administration, international business, and financial analysis. The program is only an approximate 60 percent online, and students may be required to attend sessions on campus in Carrollton, GA. Students will be required to take both Economics and Business core courses. Between university general education and the degree requirements, the program is 120 credits. Upon graduation, students will have obtained a basic knowledge of macro and microeconomics, including topics such as national income accounting, fiscal policy, market structure, consumer decision making, and more. There are specific admission requirements for both traditional incoming freshmen and adult learners.
Net Price: $14,285
3. Utah State University - Logan, UT
Bachelor of Science in Economics
Utah State offers both a Bachelor of Science and a Bachelor of Arts in Economics. Although choosing a degree emphasis is not required, the degree has four emphasis options: Economic Theory, Managerial Economics, Prelaw Economics, and International Economics and Trade. The interdisciplinary nature of the emphasis options provides foundational knowledge to those students looking for careers in related fields, including political science or, even, public administration. Course topics include econometrics, calculus, micro, and macroeconomic theory, and other electives from the Economics department. Electives consist of Public Finance, Financial Economics, Law and Economics, Money and Banking, and more. Admission is competitive, and applicants are expected to have a minimum 3.5 high school GPA. However, those with at least a 3.0 GPA may still apply.
Net Price: $13,037
2. West Texas A&M University - Canyon, TX
Bachelor of Science in Economics & Finance
The Economics program at West Texas A&M University focuses on the preparation of students for competitive graduate programs, including law school, MBA programs, or Ph.D. programs in marketing, management, economics, or finance. Graduates who decide to enter the workforce are often employed in banking, insurance, management, governmental jobs, and others. The Economics and Finance degree may be earned as either a BS, BA, or BBA. The Economics requirements for a BA/BS are 66 credits, while the BBA requires 81-82 credits in Economics and 39-40 credits in BBA core courses. Regardless of which Bachelor's degree students choose, all will receive foundational knowledge in economic data analysis and decision-making, critical thinking, and clear writing and presentation skills.
Net Price: $12,022
1. Fort Hays State University - Hays, KS
Bachelor of Business Administration in International Business & Economics
The Bachelor of Business Administration degree with a major in International Business and Economics from Fort Hays State University is a total of 124 credit hours. There are 27 credits completed through Business core courses, and 39 credits are necessary for International Business and Economics major requirements. Business core topics include Business Law, Management Principles, Business Policy, Marketing Principles, and more. The majority of the major will be completed through relevant electives, allowing students flexibility in their economics education. The international focus of the program provides students with knowledge and understanding of cultures, customs, geography, politics, and languages. Admission requirements vary by the type of learner an applicant may be.
Net Price: $11,993
Get prepared for your next steps
Use articles and resources to uncover answers to common questions, get guidance on your goals, and learn about applying to schools.
Discover a program that is right for you.
Explore different options for you based on your degree interests.