Are you ready to find your fit?
Conferences on Aging
International Conference on Aging
Palliative Medicine and End of Life Care
International Council on Active Aging
Aging in America Conference
World Congress on Anti-Aging Medicine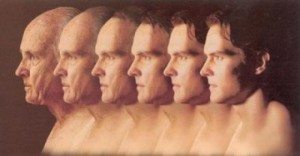 Whether you're a healthcare professional, a researcher, a therapist or an executive in an influential company, the nation's growing elderly population will affect you in the coming years. The government and society must work together to effectively manage the changes that will befall the economy and culture as the Baby Boom population hits retirement age. The conferences listed below provide a wealth of information about how to manage the variety of areas affected in the field of aging.
International Conference on Aging
OMICS International will be holding the largest gathering of contributors from the geriatric and gerontological community in Las Vegas in August 2016. The event is an international platform to explore recent advancements in aging technologies and research and will have more than 100 sessions. The theme of 2016 is "Healthy Living, Healthy Aging to Promote Vital Longevity."
Related: Top 10 Cheap Master's in Gerontology Online Degree Programs
Whether you're a caregiver for a family member or just came out with the newest anti-aging medication, you'll be able to reach a vast group of individuals who can help you learn, network and connect. This conference covers topics such as the genetics of aging, aging disabilities and aging solutions. It also has a track dealing specifically with women and aging, a significant topic in today's society.
Palliative Medicine and End of Life Care
Continuing Education Inc., which offers continuing education credits with its University at Sea programs, is offering a February 2016 Conference on Palliative Medicine and End of Life Care including related topics on neurology. This 7-night Caribbean cruise leaves from Fort Lauderdale and is geared toward physicians, physician assistants, nurses and nurse practitioners. Conference sessions will cover the history and future of palliative care, including sessions relating to hospice care, pain management, stroke and brain death. Conference sessions generally take place while cruising, allowing for plenty of leisure time enjoying your vacation.
International Council on Active Aging
The ICAA focuses on wellness in the community of aging adults. Its mission is to change the way people look at aging and improve quality of life for older adults by improving their emotional, vocational, physical, spiritual, intellectual, social and environmental health. The 2016 ICAA Conference will take place in November and will focus on embracing the possibilities of aging while managing the challenges in a productive manner. There will be full-day workshops where you can learn techniques and practices to take back to your organization as well as a trade show where you can network with others in the industry. The conference is open to professionals in the fields of healthcare, fitness, education, social work and other industries that work with the aging demographic.
Aging in America Conference
The American Society on Aging puts together this annual conference in the nation's capital to communicate concepts and knowledge, learn about different outlooks and become inspired to continue making strides in the industry. The 2016 conference takes place in March and will cover issues faced by professionals dealing with aging Americans, going in depth into multidisciplinary concerns. It is about more than just healthcare and wellness; the Aging in America Conference deals with the economics of getting older, how Medicare, Medicaid and Social Security will change in the coming decades and how society will handle changes that will arise from the growing population of elderly adults.
World Congress on Anti-Aging Medicine
This annual conference brings together healthcare practitioners who work directly with anti-aging treatments. The 2016 conference will touch on breakthroughs and developments in areas such as injectable techniques, stem cell science, inflammation, nutrient strategies and metabolic syndrome, among others. Guests can learn about these hot topics from industry experts and meet more than 200 exhibitors offering services and products related to the field of aging.
Whether or not you're interested in a field directly related to aging, the rising number of elderly adults will most likely affect your industry in some way. Connect with others in the field and learn about how aging impacts our society.
Get prepared for your next steps
Use articles and resources to uncover answers to common questions, get guidance on your goals, and learn about applying to schools.
If you're pursuing a master's degree in psychology, you may have been asked the following question: "What can you do with a master's in psychology?" It may even be a...
Are you interested in helping others resolve their issues and hurdles through talk therapy? You may want to consider a career in the counseling field. Counseling is a field that's...
Mental health counseling jobs exist across many settings — from hospitals and government agencies to schools and private practices, and they're projected to grow. The Bureau of Labor Statistics (BLS)...
Discover a program that is right for you.
Explore different options for you based on your degree interests.