5 PRESTIGIOUS INFORMATION TECHNOLOGY AWARDS
Are you ready to find your fit?
Prestigious Information Technology Awards
InfoWorld – Technology of the Year Awards
Webby Awards
National Center for Women and Information Technology Awards
PC Magazine's Readers Choice Awards
Ventana Research – Technology Innovation Awards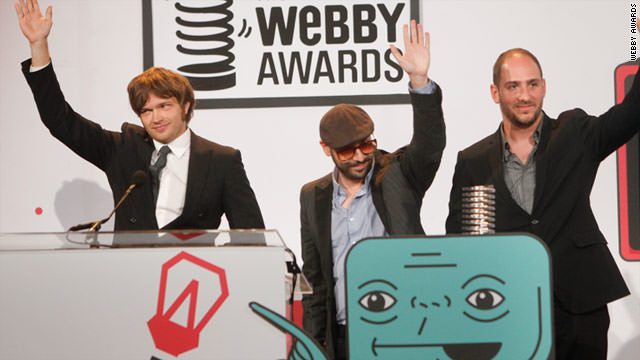 The dynamic field of Information Technology, also known as IT, encompasses hardware, software, applications, cloud computing and everything in between. The sheer volume of IT products and companies make it hard to stand out in a crowded and competitive marketplace. Recognition and awards from some of the industry's most prominent publications and organizations are highly effective ways for companies to differentiate their offerings from the competition and reach consumers.
Resources:

Top 10 Cheap Online Information Technology and Systems Degree Programs (Bachelor's
Top 20 Cheap Online Master's and MBA in Information Technology and Information Systems Degree Programs
InfoWorld – Technology of the Year Awards
Originally started in 1978 as 'The Intelligent Machines Journal,' InfoWorld is now an industry leader in web-based publications and touts a rich history of reporting on the world of Information Technology. InfoWorld's much-coveted Technology of the Year Awards covers hardware, software, cloud services, development tools, databases and apps for mobile devices. Headquartered in San Francisco, the company's awards are decided upon by a team of journalists and technology experts. Recent Technology of the Year winners for 2015 includes the iPhone 6 and Microsoft Office for iOS.
Webby Awards
Celebrating twenty years of "excellence on the Internet," the Webby Awards are presented annually by the member judges of the International Academy of Digital Arts and Sciences (IADAS). Webby Awards are presented for websites and mobile apps, advertising and media, online film and social media. Within these categories, criteria used are navigation, visual design, user experience, writing, and engagement. The Webby People's Voice Awards are voted on by the general public. Previous Webby Award winners include a veritable who's who of notable companies such as Amazon, Google, eBay, Facebook, and Wikipedia.
National Center for Women and Information Technology Awards
The National Center for Women and Information Technology (NCWIT) is an IT organization dedicated to promoting equality and opportunities for women in the field. As a non-profit, NCWIT's core staff bestow annual awards on companies and individuals that promote positive results and a more diverse workforce through information technology. In addition to its Academic Alliance Seed Fund Award, NCWIT sponsors a Student Seed Fund Award, the Pioneer Award, and the Innovator Award. Many of the awards are in the form of scholarship funds for promising female high school students interested in pursuing technology degrees or careers.
PC Magazine's Readers Choice Awards
PC Magazine is home to some of the most prestigious and sought-after IT awards in the industry. For the past twenty-eight years, PC Magazine has allowed its readers to rate their favorite laptops, desktops, mobile operating systems, smartphones, mobile carriers, routers, internet service providers, tablets, operating systems and software applications. Apple, Samsung, Microsoft and Dell frequently rate at the top of the charts for PC Magazine readers and editorial staff.
Ventana Research – Technology Innovation Awards
Headquartered in Bend, Oregon, Ventana Research is a research and advisory services firm that help companies implement technology solutions for operational efficiency, profit and sustainability. In recent years, the firm began their Technology Innovation Awards program for companies and IT professionals who excel in new, creative solutions to challenges in business. Recent winners include IBM for the company's cloud computing solutions, Pitney Bowes for collaboration technology, Lithium for online social media engagement, and Oracle for achievements in governance, risk, and compliance.
The most successful IT firms and professionals adapt, innovate and anticipate coming needs and trends in the business. The best of the best are acknowledged with awards, recognition and the respect of peers and potential customers. For people looking to enter the IT field, awards are a great way to learn about companies' new initiatives and their relative standing in the digital landscape.
See also: Affordable Online Master's and MBA in Information Technology and Information Systems Degree Programs
Get prepared for your next steps
Use articles and resources to uncover answers to common questions, get guidance on your goals, and learn about applying to schools.
College is an exciting but harrowing time for most college students, and that can be especially true for prospective college students who identify as lesbian, gay, bisexual, transgender, questioning, or...
Historically Black colleges and universities, commonly known as HBCUs, are an incredibly important part of the higher education system in the United States. These schools, which of the nation's colleges...
It can be tough to narrow down higher education options after graduation for most students. There are state and private college options, trade schools, and community colleges to choose from, and each option offers a different price point, a different trajectory, and a different path. These choices become even more difficult when there are other […]
Discover a program that is right for you.
Explore different options for you based on your degree interests.