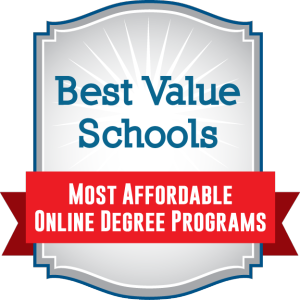 An online sociology degree can be a great launching pad for a career in criminal justice, education, counseling, community development, law, and many other industries. Sociology is also a great foundational degree for those who are planning to attend law school or earn a Master's in Psychology or Criminal Justice.
Online sociology degree programs to deliver a convenient, useful curriculum on your own time. The benefits of distance education are practically endless: you can attend class on your own schedule, complete assignments after work, maintain a full-time job and family life, utilize ever-improving 21st century technology, and save some serious cash. The last point is perhaps the most eye-catching to those on a budget; unlike traditional private schools, which can cost upwards of $50,000 a year, online colleges sometimes offer tuition at a price point of $15,000 or less.
Methodology
If you're not already convinced, take a look at our list below. We researched every available affordable online sociology degree program in the country, verifying each of them for academic quality and accreditation. We then used the U.S Department of Education's College Navigator database to identify the 10 with the overall lowest cost (for public schools, this meant determining an average of their in-state and out-of-state rates). The results are listed below, in order from most expensive (UNC Pembroke) to least expensive (American Public University).
Cheap Online Sociology Degree Program Ranking
---
8. University of North Carolina Pembroke
Online Major in Sociology
Website
The University of North Carolina Pembroke online sociology degree offers students real-life experience with minors in criminal justice, community development, medical sociology, and substance abuse. A major in criminal justice is also available. With an emphasis in "applied sociology and criminal justice," the Department of Sociology encourages students to interact with on staff academic advisors. Faculty is recruited from working world backgrounds from social service agencies, rehabilitation programs, economic development programs, criminal justice departments, and more to teach this program. Graduates can expect to start careers in the practical application of sociology after graduating from a program rated 87th by U.S. News and World Report for Southern Regional Universities.
Tuition: $5,144/yr (In-state) $14,351/yr (Out-of-state)
---
7. University of Nebraska at Kearney
Online Sociology Degree Completion
Website
For a cheap online sociology undergraduate degree program, the University of Nebraska at Kearney's Bachelor of Science in Sociology is long on value. The program is ideal for students who have already completed most of their general studies and wish to complete their sociology degree online. Transfer credits are readily accepted, and any lacking undergraduate credits are available online. With a strong future career focus, the school offers all online options for working students. The "eCampus" sociology degree covers disciplines like social work, history, anthropology, linguistics, criminal justice, and psychology. U.S. News and World Report ranks the school at 54th overall for a Midwest Regional University, and the Guide to Online Schools ranked the online college 8th nationally in 2013.
Tuition: $6,542/yr (In-state) $12,370/yr (Out-of-state)
---
6. CUNY School of Professional Studies
Online Bachelor's Degree in Sociology (B.A.)
Website
An Online Bachelor's Degree in Sociology from City University of New York (CUNY) School of Professional Studies is more than one might expect from an affordable online college. This serious but seriously cheap online degree program embraces the issues of modern American society; it's all about teaching how people connect in a complex society. Stereotypes of gender, race, and class are put into perspective, and students learn the leadership skills needed for a career in applied sociology. The degree is based on American Sociological Association recommendations and models, giving students a clear understanding of principles, terms, and concepts. Research, a tool of sociology, develops a solid learning framework at this best online college. AffordableCollegesOnline.org ranked the CUNY School of Professional Studies #1 for New York State making this one of the best online sociology bachelor's degree programs for the money.
Tuition: $6,530 for In-state and Out-of-state students
---
5. University of Wisconsin e-Campus
Online BA in Sociology
Website
University of Wisconsin's e-Campus B.A. in Sociology delves into the diversity of human relationships. This top online sociology degree program delivers the practical understanding needed for effective social work. Besides the advantages for social work, this program also creates opportunities in marketing and business, including health services, journalism, community development, and other industries. The university also places a strong emphasis on information technology, giving students the skills needed to process and interpret large amounts of collected data. The e-Campus is affiliated with the University of Wisconsin System and allows students to enjoy a balanced education geared toward working adults. U.S News and World Report ranks the school 25th under Best Online Bachelor's Programs in the country, and the university was ranked 37th in the world by QS World University Rankings.
Tuition: $5,183/yr (In-state) $12,167/yr (Out-of-state)
---
4. Fort Hays State University
Online Bachelor of Arts in Sociology
Website
This online program provides students with the tools needed to understand human behaviors and relationships in groups; it's a path to "make the world a better place." On the practical side, the program teaches students the real-world skills they need for social work. Under the direction of advisors, the school is intent on providing students with flexibility while still providing a rigorous curriculum. Several certification programs allow students already working in the field to develop additional professional skills. For an affordable online sociology degree program the university offers much more than expected, including practical skills such as grant writing. U.S News and World Report ranks the school 16th among Best Online Bachelor's Programs, and Onlinedegreereviews.org student reviews gave the online college an overall 7.2 points out of 10.
Tuition: $4,358/yr (In-state) $12,821/yr (Out-of-state)
---
3. Columbia College Online
Bachelor of Arts in Sociology Online
Website
The Bachelor of Arts in Sociology from Columbia College Online is more than just another cheap online sociology degree. Studying and understanding society is at the core of the program. The scientific study of human behavior in a broad context is key to practical application. Columbia combines the research of social problems with analytical data skills, enabling graduates to work in any sociological field, from law and criminal justice to education and government. The program is also a stepping-stone to graduate school, and many students end up with advanced degrees. One of the most marketable skills the best sociology students develop is an understanding of complex organizations. Princeton Review named the online college a standout Best Midwestern College.
Tuition: $7,115/yr
---
2. West Texas A&M University
Online Sociology Program
Website
An accredited online sociology degree from West Texas A&M University represents a great value at an outstanding price. The school offers both a Bachelor of Science (B.S.) and a Bachelor of Arts (B.A.) in sociology, the B.S. being more appropriate for practical application and the B.A. more applicable for graduate school or education. The program encourages students to work with department advisors throughout the course of study and to choose electives that will propel them toward their career goals. Internships are also a core requirement and are extremely valuable for future employment. For Western Regional Universities, U.S. News and World Report ranks the school 80th out of all 100% online colleges nationally.
Tuition: $6,500/yr (In-state) $7,220/yr (Out-of-state)
---
1. American Public University
Online Bachelor of Arts in Sociology
Website
A Bachelor of Arts in Sociology from American Public University's online college offers a unique perspective on sociology. Understanding human behavior in groups and the roles individuals play in society give perspective to students' understanding before entering the field. With a rapidly changing national society and globalization quickly expanding, students earning their degree online gain a "toolkit" of theoretical analysis, research skills, information literacy, and critical thinking essential to a sociological career. Graduates are ready for starting careers in government, healthcare, social work, and more. U.S News and World Report puts the school at number 34 for Online Bachelor's Programs, and Onlinedegreereviews.org gives the university 7.9 out of 10 points for as an accredited online college.
Tuition: $6,400/yr
---
See also: Top 20 Cheap Online Criminal Justice Degree Programs (Bachelor's) 2014
Sources:
College Navigator
Princeton Review
U.S. News & World Report
College Prowler
Affordable Colleges Online
Wikipedia
Guide to Online Schools
Rate My Professors
Top Universities
Online Degree Reviews
Resource: Sociology Scholarships
About the Author:
Iris Stone began her writing career when she started working as a freelance writer and researcher in 2011. Her freelance business soon took off and she now owns and operates a writing and editing firm that works with clients all across the country. Despite the time it takes to run a business she still does much of the writing herself, and her work has included a variety of content related to education policy, colleges and universities, academic programs, and graduates' careers. Her interests actually span far beyond writing, and she is currently studying to be a physicist! Check out her Google+ Profile.