AFFORDABLE RETAIL SALES MANAGEMENT DEGREE ONLINE (BACHELOR'S)

Are you ready to find your fit?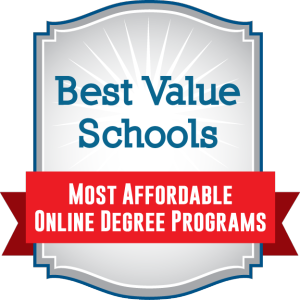 Our well researched list of online retail and sales management degree programs will help you combine the merits of a Business or Business Administration program with the value of retail- and sales-specific skills and get a formula for professional success. If you're interested in a career as a store manager, a buyer or merchandiser, a sales analyst, or something else in a related field, we recommend you explore a bachelor's degree in Retail or Sales Management.
Methodology
Thanks to both the wonders of technology and the advent of the nontraditional student, many schools now offer such degrees online. Explore the list below to find out how you can earn an undergraduate degree without leaving your home - and save money doing it. The nine schools below have been narrowed down from a longer list of colleges and universities with distance education programs. All schools have extensive online programs, offer a degree in Sales or Retail management, and are extremely affordable. To be specific, we built this list by using information from the U.S. Department of Education's College Navigator database to identify the most affordable accredited institutions offering online retail and sales management degree programs. They are ordered here from least expensive to most expensive, though even the most expensive among them cost less than $13,000 a year!
Cheap Online Retail and Sales Management Degree Program Ranking
#1

Bellevue University

Bellevue, NE

#2

American Public University

Charles Town, WV

#3

Mayfield College

Cathedral City, CA

#4

Colorado State University - Global

Aurora, CO

#5

University of Phoenix

Philadelphia, PA

#6

Lamar University

Beaumont, TX

#7

University of Houston

Houston, TX

#8

Jones International University

,

,

,
Featured Online Programs
Figuring out where to apply? These top, accredited schools offer a variety of online degrees. Consider one of these accredited programs, and discover their value today.
As a school that has been named a "Top 20" institution for online bachelor's degrees and a "Top 10" institution for programs for veterans by U.S. News and World Report, Bellevue University has a lot to offer. Learn all the fundamentals of retail management in Bellevue's bachelor's program by that name, which offers training in financial analysis, marketing, leadership, and management. Although the cheap online retail and sales management degree program is formatted entirely for distance education, students learn in a collaborative "cohort" style, and the particularly busy can achieve their goals at an accelerated pace. Graduates find success motivating staff, organizing stores, analyzing sales trends, and taking on other, greater responsibilities in their professional lives.

American Public University

Location

Charles Town, WV

By combining interpersonal, communication, and critical thinking skills training with instruction in management and leadership, American Public University has devised a Retail Management program that will put students on a path to success. Requirements include classes in Consumer Behavior, Supply Chain Management, Management Communications, and Organizational Behavior, as well as a number of elective courses. APU has been rated a "Best Online Bachelor's Program" by U.S. News and World Report, and 99% of employers who hire APU grads say they would hire another one - a great testament to the strength of its programs.

Mayfield College

Location

Cathedral City, CA

Specialize in Retail Management through Mayfield's School of Business and Management. The online retail and sales management degree program prepares students to become product developers, store managers, marketing representatives, and buyers in a global marketplace that demands strong leaders. Students can earn a bachelor's degree in as little as two years by completing 144 credits in Introduction to Retail Supply, Marketing and High Technology Products, Principles of Finance, and many others. Classes are self-paced and self-study, so you can move through the material at your own pace. Mayfield is a globally recognized school that has accreditations from the Distance Learning Quality Assurance Agency, the Global Accreditation Council for Business Education, and three other reputable agencies.

Colorado State University - Global

Colorado State University has a unique organizational structure to it online programs; there are a number of specializations that students can apply to a variety of majors. Thus, you have the option of combining a major in Business Management with a specialization in Professional Sales to create a program with the best of both worlds. CSU's Business Management program was ranked as a "Best Buy" by Geteducated.com, #16 for Best Online Bachelor's Programs by U.S. News and World Report, and #1 for Best Online College by SuperScholar. The Professional Sales specialization focuses on explaining key negotiation tactics and sales strategies through classes covering everything from sales force management to emotional intelligence.

University of Phoenix

Location

Philadelphia, PA

The University of Phoenix offers two main options to those interested in retail/sales management: after selecting the Bachelor of Science in Business, students can augment their degree with an A.A. in Retail Management or a certificate in Sales Management. The first option allows you to accelerate your studies by earning your Retail Management degree in your first two years and then immediately transition into the BSB program, which you can complete in just another two years. The online retail and sales management degree other program grounds you more squarely in business practices, with the option of moving your Sales Management certificate courses to the front-end of your degree in order to jumpstart your career. The university has an accreditation from the North Central Association Higher Learning Commission.

Study the fundamentals of business through Lamar University's degree in General Business. Interested students can build on this foundation by concentrating in one of four areas, including Retail Management. This accredited online retail and sales management degree is ideal for professionals who want to pursue careers in buying and retail management, visual merchandising, retail sales analysis, sales promotion, or fashion coordination. Most of the classes are focused on the fashion and consumer sciences, as well as training in using computerized merchandise systems. Lamar's Business program is accredited by the notable AACSB, and small class sizes and a low student to faculty ratio contribute to the school's reputation as a leader in academic achievement.

Grapple with some of the most important issues in consumer behavior, retailing, sales, and public relations through the University of Houston's degree in Retailing and Consumer Science. Most of the emphasis of this program is on analyzing how consumers function as members of a larger social and economic unit. Although this program is offered entirely online, the distance education format is geared toward students who have already completed general education coursework at another institution. U of H is a member of numerous academic and accrediting agencies; has achieved high rankings from U.S. News and World Report, Princeton Review, The Wolff Center for Entrepreneurship, and Entrepreneur magazine; and is listed as one of the Top 300 universities in the world.

Jones International University
Sources:
College Navigator
About the Author:
Iris Stone got her start in writing when she began working as a freelance writer and researcher in 2011. Her freelance business soon took off and she now owns and operates a writing and editing firm that works with clients all across the country. Despite the time it takes to run a business she still does much of the writing herself, and her work has included a variety of content related to education policy, colleges and universities, academic programs, and graduates' careers. Check out her Google+ profile.
Get prepared for your next steps
Use articles and resources to uncover answers to common questions, get guidance on your goals, and learn about applying to schools.
Discover a program that is right for you.
Explore different options for you based on your degree interests.