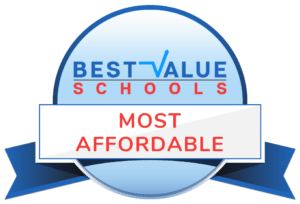 Our increasingly complex world is well reflected in the field of emergency management. Built of interconnected agencies at every level of government and non-governmental orgs of every stripe, and comprising many disciplines and areas of expertise, this is one field where very few will argue about its necessity. The doctorate of emergency management has become increasingly desirable for those in administrative or executive positions in recent years. As most people seeking this degree are already working emergency management professionals, the number of online degree programs available is also rising. This list of the top 4 cheapest online doctorates of emergency management was gathered together to help you find the sweet spot between the career of your dreams and the student loan bill you can afford.
Hourly tuition rate was the only factor we considered in drawing up this list of the top four cheapest doctorates in emergency management online. The following schools are ranked accordingly.
#1 - Jacksonville State University
Jacksonville, Alabama
Online Doctor of Science in Emergency Management
Website
Enrollment: 8,514
Tuition: $18,336
Open to those with a master's degree in any field, Jacksonville State University has an online doctor of science degree within its department of emergency management. It is a 60 credit hour program with a weeklong seminar on campus once each academic year. Admission to the program entails submitting a resume, official transcripts, GRE scores, a statement of purpose, and three graduate reference letters. Jacksonville State University features an online, graduate instructional charges of $461 per academic hour.
#2 - Oklahoma State University
Stillwater, Oklahoma
Ph.D. in Fire and Emergency Management Administration Online
Website
Enrollment: 25,622
Tuition: $20,381
Oklahoma State University's online doctorate of philosophy in fire and emergency management administration degree, specifying a minimum of nine hours to be completed on campus, in one-week summer intensives, is a 60 unit affair in total. The program calls for submission of official transcripts, GRE scores, three letters of recommendation, a resume, and a personal essay of career goals. A comprehensive exam and dissertation defense are required for graduation. Oklahoma State University asks a non-resident, graduate tuition of $527.25 per hour.
#3 - Colorado Technical University
Colorado Springs, Colorado
Online D.M. in Homeland Security
Website
Enrollment: 25,548
Tuition: $13,393
The online doctorate of management in homeland security at Colorado Technical University is a 100 credit hour program with a required residency. Coursework in the program includes management theory and quantitative research methods. The school runs on the quarter system with four start dates each year. The admissions process asks for a doctoral interview (by phone or in person), official transcripts, an entrance essay, and a graduate admission application filed online. The online hourly graduate tuition rate for Colorado Technical University is $598.
#4 - Capella University
Minneapolis, Minnesota
Doctor of Emergency Management Online
Website
Enrollment: 37,569
Tuition: $14,365
Within its school of public service leadership, Capella University features an online doctorate of emergency management degree which is a 90 quarter credit hour program with two doctoral research seminars including a residency requirement and a doctoral capstone. Admission to the online doctor of emergency management program calls for a $50 application fee and official transcripts. The school frequently offers promo codes that will waive the application fee. Online, graduate tuition to Capella University is $697 per credit.
By BVS Staff
November 2018