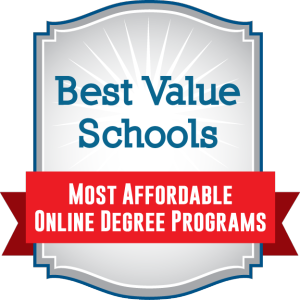 An online master's degree in forensic psychology is a unique choice for a graduate program, targeting that specific group of students who enjoy the study of both psychology and criminal justice. Rather than focusing only on the tangible aspects of law enforcement, students in this program learn how to consider the behavior and motives of criminals, as well as how mental health affects criminal behavior. Graduates of such programs are perfectly suited for jobs in probation, social services, rehabilitation, and corrections.
If you're thinking about getting your master's in forensic psychology, take a look at the list below. There are a lot of excuses people come up with to avoid going back to school - it's too expensive, it's too time consuming, there aren't any good schools around…the list goes on. But choosing an online college can easily solve all these problems. Many of them are affordable and offer flexible schedules for working adults, but maintain high academic quality. Even the least expensive schools sometimes also claim the best online master's degrees in forensic psychology in the nation.
Methodology
Below we have listed the 10 cheapest schools with such programs. They are listed from most to least expensive, covering price ranges from $22,500 a year down to just $8,500 in annual tuition. We used the latest data available at time of publishing from U.S. Department of Education's College Navigator database. Although cost was our primary motivator in making this list, we also verified that these colleges are accredited and reputable in the quality of education they serve.
Ranking the Most Affordable Online Master's in Forensic Psychology Degree Programs
10. Southern New Hampshire University
Online MS in Psychology - Forensic Psychology
Website
Southern New Hampshire University offers an online MS in Psychology with a concentration in Forensic Psychology. Students gain an understanding of the professional roles in which they will be employed by practicing and applying criminal justice and psychological theories and methods. Students are not required to have GRE or GMAT scores for admission. In addition to being one of the most affordable online master's degrees in forensic psychology available, BestCollegesOnline.com ranked SNHU a top 20 Best College for Socially Conscious Students, and Fast Company named the university one of the world's most 50 innovative companies.
Tuition: $22,572/yr
---
9. The Chicago School
Online MA in Forensic Psychology: Non-Licensure Track
Website
The Chicago School of Professional Psychology's online master's degree in Forensic Psychology is a non-licensure track program offering students the opportunity to develop the skills to assist with cases of crime prevention, substance abuse, and trauma and crisis intervention. In as little as 20 months, students learn to better understand mental health law and issues, as well as how to serve as liaisons to legal, social service and law enforcement agencies. The Master's program features three areas of interest specializations through guided electives: Corrections, Law and Sex Offenders. The National Council of Schools and Programs of Professional Psychology recognized The Chicago School for distinguished service and outstanding contributions to cultural diversity and advocacy.
Tuition: $22,014/yr
---
8. Argosy University
Online Master of Arts (MA) in Forensic Psychology
Argosy University's accredited online Forensic Psychology graduate degree instructs students in an overwhelming multitude of subject areas, including risk factors for violence and criminality, forensic treatment and intervention skills, and prediction and intervention measurement. Argosy's program introduces students to the professional practices of psychological profiling and patterning, as well as forensic assessment. The program's innovative approach also stresses the study of the epidemiology of mental and behavioral disorders, which few programs do. All students at Argosy University receive one-on-one support from faculty and staff from enrollment to graduation. In 2012, Argosy ranked 30th in the Guide to Online School's 2012 Online College Rankings.
Tuition: $19,467/yr
---
7. Nova Southeastern University
Online M.S. in Forensic Psychology
Website
Nova Southeastern University's non-licensure Master's degree program in Forensic Psychology is an entirely online course of study that imparts knowledge of the roles forensic psychologists hold in the legal system. A cross-disciplinary program that allows students to explore the intersection of psychology and criminal justice, the online forensic psychology master's degree is also flexible and convenient. Students acquire the professional knowledge necessary to function in forensic organizations where psychology is utilized, such as law enforcement agencies and court cases. College Prowler placed NSU among the top 200 schools in the 2015 rankings, earning an overall A- grade.
Tuition: $15,350/yr
---
6. University of North Dakota
Online Master of Arts in Forensic Psychology
Website
The University of North Dakota's M.A. in Forensic Psychology focuses on preparing students to apply both psychological theory and practical skills to pressing issues in the legal, criminal justice and social service systems. Students can complete the program at their own pace - an ideal design for working professionals. This top online master's degree in forensic psychology offers in-state tuition for all students regardless of residency, further lowering its cost for online learners. BestPsychologyDegrees.com ranked UND's MA in Forensic Psychology program as the #2 Most Innovative Graduate Psychology Degree Program in 2014.
Tuition: $6,626/yr (In-state) $17,690/yr (Out-of-state)
---
5. Walden University
M.S. in Forensic Psychology Online
Website
Walden University offers an online graduate degree in forensic psychology that focuses on the study and application of psychological theory to forensic settings and institutions, including correctional, psychiatric, and community based agencies. Students choose from one of five specializations: General, Forensic Psychology in the Community, Mental Health Applications, Program Planning and Evaluation in Forensic Settings, and Psychology and Legal Systems. Walden's innovative degrees all utilize the MobileLearn program, allowing students to access course material anywhere, including on mobile devices. 100% of Walden University students return to continue their studies after their first year, according to College Prowler.
Tuition: $11,814/yr
---
4. Trine University
Online Master of Science in Criminal Justice: Forensic Psychology Concentration
Website
Trine University's Master of Science in Criminal Justice allows a concentration in Forensic Psychology. The program instructs students in the analysis of criminal justice issues with an eye towards implementing change in the criminal justice system. Top-notch faculty work hard to help learners develop critical knowledge in program planning, research and evaluation, and policy analysis and formation. Students can obtain this cheap online master's degree in forensic psychology at an affordable price while simultaneously benefiting from training that prepares them for key roles in the industry. Many graduates find positions in social work and safety organizations, as well as law enforcement. Princeton Review repeatedly recognizes Trine as a top school, most recently naming it a "Best Midwestern College."
Tuition: $11,280/yr
---
3. University of Louisiana at Monroe
Online M.S. in Psychology - Forensic Psychology Concentration
Website
The University of Louisiana at Monroe offers a comprehensive master's degree in Forensic Psychology online. The program gives students the opportunity to expand upon their knowledge of psychological theories and practices in both forensic and legal settings. The program does not require a written thesis, although students planning on pursing a PhD find ULM's faculty to be a great resource in thesis writing. ULM insists on offering high quality programs despite its low price, as revealed by U.S. News' choice to name it one of the top schools in the South. In addition, TheBestSchools.org recently named it the top online school in the state of Louisiana, a significant indication of its academic excellence.
Tuition: $5,046/yr (In-state) $15,693/yr (Out-of-state)
---
2. National University
Online Master of in Forensic Sciences
Website
National University's online Master of Forensic Sciences is a specialized degree program geared towards furthering a professional career in the forensic sciences, law enforcement, forensic laboratory settings, or correctional facilities. Students choose between specializations in Criminalistics or Investigation. The core courses in the Forensic Science program feature an unusual focus on psychology, making it a solid choice for anyone interested in the behavior and mental status of criminals. The Criminalistics focus delves further into such topics, even covering subjects like criminal profiling. New online students constantly flock to NU, and the university is not only the second-largest private institution of higher learning in California, but the 12th largest in the United States.
Tuition: $10,368/yr
---
1. Concordia University St. Paul
Online Masters in Human Services - Forensic Mental Health
Website
Concordia University St. Paul has partnered with the American Institute for the Advancement of Forensic Studies (AIAFS) to offer a Master of Arts in Human Services with a concentration in Forensic Mental Health. The 100% online program provides students with a detailed study of the field of forensic mental health and the related systems of healthcare. Students also get to explore the relationship between mental health and the law, providing students with a unique set of useful skills to tout in interviews. U.S. News places Concordia University St. Paul in the "Top 150 Universities in the Midwest," suggesting that the online master's degree in forensic psychology represents a smart choice for anyone in the region.
Tuition: $8,550/yr
See also: Top 7 Cheap Online Forensic Psychology Degree Programs (Bachelor's)
Sources:
College Navigator
Best Colleges Online
Fast Company
National Council of Schools and Programs of Professional Psychology
Guide to Online Schools
Wikipedia - Argosy University
College Prowler
Best Psychology Degrees
Princeton Review
The Best Schools
Wikipedia - National University
U.S. News & World Report
About the Author:
Iris Stone began her writing career when she started working as a freelance writer and researcher in 2011. Her freelance business soon took off and she now owns and operates a writing and editing firm that works with clients all across the country. Despite the time it takes to run a business she still does much of the writing herself, and her work has included a variety of content related to education policy, colleges and universities, academic programs, and graduates' careers. Her interests actually span far beyond writing, and she is currently studying to be a physicist! Check out her Google+ Profile.