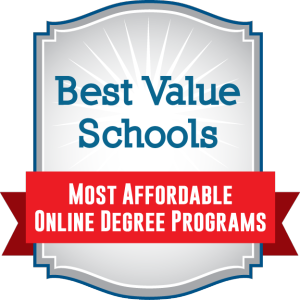 What exactly is "Human Services"? It's a broad, interdisciplinary field that covers a wide range of topics, all tied together by the basic objective to meet human needs and solve problems effectively. People who major in Human Services in college typically desire to enter into careers that will allow them to improve the quality of life of specific populations and enhance service delivery systems. In order to prepare them for these careers, collegiate Human Services departments typically provide courses in subjects such as psychology, nursing, counseling, sociology, gerontology, education, and sometimes religion.
The benefit of getting a bachelor's degree in Human Services as opposed to Psychology, Counseling, or another more specific field is that it allows you to secure a broad foundation of knowledge while keeping your options open. You may even be able to supplement your studies with more focused work in an area such as Management or Substance Abuse. This type of education will allow you to pursue a wide range of careers post-graduation and will make you marketable in a job hunt.
Methodology
If you're thinking of going to school to earn a Human Services degree, you may want to check out some online college programs. These programs are more flexible than traditional degrees and can often be completed more quickly. In many cases they are also cheaper; if you want proof, check out our list below. Using the U.S. Department of Education's College Navigator database, we've done the research and gathered the information to provide you with a list of the 11 most affordable online college degrees in Human Services. Even the most expensive private school on this list is less than $16,000 a year! For your convenience, they are listed from most to least expensive.
Cheap Online Human Services Degree Program Ranking
---
11. National Louis University
B.A. in Human Services Online
Website
Busy students who are interested in serving communities in need can turn to National Louis University, an accredited online college that offers a Bachelor of Arts in Human Services degree. National Louis boasts one of the oldest, still-active human services programs in the Chicago area and offers on-campus, hybrid classroom, and online formats. Graduates of this top online college can qualify for careers in social service agencies and rehabilitation clinics, among others. Victory Media named this cheap online college to the Military Friendly Schools list, which honors the top 20% of schools nationwide for helping service members achieve educational success.
Tuition: $15,915/yr
---
10. Excelsior College
Online Bachelor of Science in Social Sciences: Human Services Concentration
Website
Excelsior College's Bachelor of Science in Social Sciences prepares human services students for careers in nursing home administration, counseling, and public health or nonprofit leadership, among other fields. This affordable online college offers budget-friendly tuition rates as well as convenient payment plans. What's more, students can earn their degree completely online, interacting with instructors and classmates and getting personalized support. A report from PayScale, a provider of compensation data and software, ranked Excelsior No. 1 for earnings among liberal arts graduates. According to PayScale, graduates of this online college earn 30% more in the middle of their career than their peers.
Tuition: $15,846/yr
---
9. Kansas State University
Family Studies and Human Services Bachelor's Degree Completion Program Online
Kansas State University's Family Studies and Human Services Bachelor's Degree program combines a solid foundation in human development with a concentration in areas such as psychology, sociology, gerontology, or women's studies. Students who want to attend college online can customize their degree path with their advisor. Graduates typically enter fields such as youth program administration, the court system, or public health. Kansas State is recognized as a top online college and is regionally accredited by the Higher Learning Commission of the North Central Association of Colleges. The university is also a charter member of the Servicemembers Opportunity Colleges consortium and strives to support military students and their families.
Tuition: $8,585/yr (In-state) $21,530/yr (Out-of-state)
---
8. East Tennessee State University
Online Bachelor of Science in Human Services
Website
This 100% online college's Bachelor of Science in Human Services degree is perfect for adult learners with busy schedules who are interested in exciting careers as case managers, counselors, or program administrators. Graduates are prepared to continue their education in a Master's program, opening up more career opportunities in hospitals, licensed professional practice, and universities, to name a few. This accredited online college program offers courses such as Child Psychology, Youth Violence, and Intimate Relationships. Additionally, all students gain hands-on experience in the field by participating in a Human Services Practicum and Internship. Thebestschools.org ranked this program #12 on its list of Top 20 Best Online Bachelor in Human Services Degree.
Tuition: $7,249/yr (In-state) $22,561/yr (Out-of-state)
---
7. University of South Carolina
Bachelor of Science in Human Services Online
Website
Students at USC Beaufort who are passionate about improving the lives of others may earn a B.S. in Human Services degree by attending college online. Rooted in psychology and sociology, this liberal arts education focuses on teaching leadership and management skills, increasing tolerance for others, and providing skilled and compassionate care. This accredited online college is most distinctive for its intensive internships, where students commit 100-plus hours gaining hands-on experience at organizations such as the Boys and Girls Club of America, Citizens Opposed to Domestic Abuse, and the Child Abuse Prevention Association. This greatly enhances employment opportunities after graduation. Affordable Colleges Online commended the university for availability of financial aid, reduced tuition for active military members, and student support services.
Tuition: $9,308/yr (In-state) $18,340/yr (Out-of-state)
---
6. University of Maine at Augusta
Online B.S. in Mental Health and Human Services
UMA's Mental Health and Human Services completely online college degree offers specializations in mental health treatment, adolescent services, substance abuse services, developmental disabilities, and gerontology. Courses include a strong foundation in general education and the liberal arts in addition to child and family, mental health, and substance abuse classes. Students will learn critical skills, such as organizational leadership, effective communication, client advocacy, and job coaching. Internships give graduates an edge in applying for positions in health services, education, government, and non-profit service agencies. U.S. News and World Report named this accredited online college to its Best Online Bachelor's Program list for affordability, rolling deadline, and convenient access to lecture material.
Tuition: $7,500/yr (In-state) $16,740/yr (Out-of-state)
---
5. Ottawa University
Online Bachelor of Arts in Human Services
This regionally accredited online college has been designated a Military Friendly School and has also been given a College of Distinction Award for affordability, educational technology, and teaching excellence. Rooted in Christian faith and learning, Ottawa University promotes critical thinking skills and ethical values. Adult learners attending college online will receive quality attention from their instructors due to the university's 12:1 student-to-faculty ratio. With the Bureau of Labor Statistics predicting a 22% increase in human services-related jobs over the next 10 years, this affordable online college program is a smart choice for students wanting to obtain careers in counseling, social work, gerontology, or rehabilitation, among many others.
Tuition: $10,920/yr
---
4. Colorado Technical University
Online Bachelor of Science in Criminal Justice - Human Services
Website
The B.S. in Criminal Justice and Human Services degree is a great fit for those wanting to work with youth populations. Adult learners will enjoy a tailored educational plan and the freedom to attend college online at their own pace. CTU caters to the different learning styles of busy students and includes a smartphone app that makes coursework available anytime and anywhere. Best Value Schools ranked CTU a Top 20 Cheap Online Criminal Justice Degree Program for its affordability, 24/7 technical support and tutoring, and military friendliness.
Tuition: $11,960/yr
---
3. University of Phoenix
Bachelor of Science in Human Services Online
The University of Phoenix developed its B.S. in Human Services degree in response to a growing need for access to social services. This accredited online college program offers concentrations in Management, Family and Child Services, Addiction, and Gerontology to prepare students for in-demand careers with private and public agencies. Graduates are qualified to register as Mental Health Facilitators with the National Board for Certified-Counselors International. Having gained a strong academic foundation in counseling, management theory, biopsychology, and social work also prepares students to take the Human Services Board Certified Practitioner Exam. This top online college earned the Bronze Award from Top Ten Reviews for flexibility, affordability, and experienced faculty.
Tuition: $10,240/yr
---
2. University of Wisconsin
Online Human Services Leadership BS
Website
Human Services Leadership is a great 100% online college Bachelor's degree option for those desiring careers in government or non-profit agencies. This distance learning program focuses on professional leadership, intervention strategies, grant writing, and ethical issues to prepare students for graduate-level work or gainful employment. Organizations such as the Humane Society, Red Cross, YMCA, and Advocap have recently hired graduates from this program. The UW Flexible Option makes attending college online easier than ever with a personalized education plan; the ability to progress at your own pace with breaks available when needed; and credit for previous coursework, life experience, and military training. Affordable Colleges Online ranked University of Wisconsin-Oshkosh the #3 Top Online School.
Tuition: $5,183/yr (In-state) $12,167/yr (Out-of-state)
---
1. Columbia College Online
Online Bachelor of Arts in Human Services
Website
Students who want to join the rapidly growing human services field can rely on Columbia College Online to build both classroom knowledge and practical skills into its Bachelor of Arts in Human Services program. Having this degree also prepares students for graduate school in a variety of subjects. The other option at this accredited online college is a Bachelor of Science degree, which includes an internship experience and is perfect for those who are new to the Human Services field and want hands-on experience. Military Times named Columbia to its "Best for Vets" list, lauding the online college's graduation rates, transfer credit policies, and accreditation.
Tuition: $7,115/yr
See also: Top 10 Cheap Online Master's in Human Services Degree Programs and Human Services Scholarships.
Sources:
National Human Services
College Navigator
The Best Schools Rankings
Affordable Colleges Online
U.S. News & World Report
College Prowler
The Best Colleges
Best Value Schools
Online U
Online Education Review: Top Ten Reviews
Affordable Colleges Online
About the Author:
Iris Stone began her writing career when she started working as a freelance writer and researcher in 2011. Her freelance business soon took off and she now owns and operates a writing and editing firm that works with clients all across the country. Despite the time it takes to run a business she still does much of the writing herself, and her work has included a variety of content related to education policy, colleges and universities, academic programs, and graduates' careers. Her interests actually span far beyond writing, and she is currently studying to be a physicist! Check out her Google+ Profile.