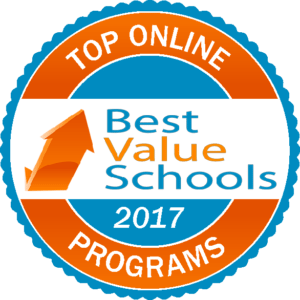 Welcome to our best value ranking of online colleges in Pennsylvania.
Incredibly, there are nearly 130 different institutions of higher education in Pennsylvania, but only a small percentage of them are truly dedicated to online education. Of those online-accessible schools, we're bringing you the 15 "best value." These top 15 colleges all earned at least 60 points (out of 100) in our ranking.
Methodology
Click here to read all about our best value online schools ranking methodology. Also see our ranking of best overall colleges: Top Colleges for a Cheap Online Degree.
---
15. Cedar Crest College
Allentown, PA
Cedar Crest College's top Pennsylvania affordable online college ranking from U.S. News places it among the premier regional colleges in the state as well as the best values nationwide. But that's only half of the story; Cedar Crest's School of Adult & Graduate Education (SAGE) is the real show stealer here. SAGE's award-winning combination of high-value professional bachelor's degrees; 100% online course work; flexible scheduling; and competitive in-state tuition make it a top choice for those whose professional and/or family lives have put college education out of reach for too long.
In-State Tuition: $35,600/yr
Score: 64
14. DeSales University
Center Valley, PA
The ACCESS Program at DeSales University is another great option for students seeking accelerated, accredited online degrees in Pennsylvania. Offering 12 such programs (ranging from vocational degrees like Business Administration and Supply Chain Management to more academic options in Psychology and Theology) in 6- and 8-week formats, ACCESS allows students to optimize their schedules to earn the degree they want on the timeline they need. DeSales' customization options also include part- and full-time study; fully online and hybrid curricula at three campuses (Center Valley, Bethlehem Area, and Lansdale Area); and 11 start dates year-round.
In-State Tuition: $33,350/yr
Score: 64
13. Chatham University
Pittsburgh, PA
Chatham University may not offer the voluminous breadth of undergraduate degree options available at other top online schools in Pennsylvania, but what it lacks in quantity, it more than makes up for in quality. Chatham's curricula across its four online bachelor's programs emphasize practical skills and up-to-date information that translate directly to students' future roles in their respective fields. And thanks to its cut-rate in-state tuition and accessibility to students in 45 states (excluding only Alabama, Arkansas, Iowa, Minnesota and Wisconsin) Chatham currently enrolls over a third of its student body online.
In-State Tuition: $34,440/yr
Score: 64
12. Point Park University
Pittsburgh, PA
For working adults and nontraditional students seeking professional careers, it's important that they have the opportunity to learn from professionals themselves. Point Park University uses the tagline "professionals teaching professionals" to describe this dynamic, which is present in each of its accredited online degrees in Pennsylvania. Point Park's online faculty members all have real world in experience in their respective fields, which lends itself to the school's pragmatic, down-to-earth approach to learning. With nine fully online degrees to choose from across professional fields as disparate as Information Technology; Public Relations and Marketing; and Criminal Justice, Park Point is the only easy choice on the list.
In-State Tuition: $28,250/yr
Score: 68
11. Immaculata University
Immaculata, PA
Immaculata University actually does Point Park one better (literally), featuring 10 unique accelerated bachelor's degree programs completely online. But the one-upmanship doesn't end there; boasting a 92% online retention rate and an impressive 70% graduation rate overall, the numbers suggest that Immaculata is among the best online colleges in Pennsylvania. On a qualitative note, Immaculata is also home to host of unique online degree offerings that are a rarity at other online schools in Pennsylvania. From Cybersecurity to Emergency Planning and Management, there's no telling where a degree from Immaculata will take you.
In-State Tuition: $33,280/yr
Score: 70
10. Robert Morris University
Moon Township, PA
The votes are in: U.S. News, Affordable Colleges Online, SuperScholar, The Online College Database, and many more all agree that Robert Morris University deserves a place in their Pennsylvania affordable online college rankings. That's because Robert Morris provides a level of student support and resources with which few schools — online or otherwise—can compete. From wellness and financial aid counseling to tech support around the clock, RMU caters to students' extracurricular needs while simultaneously providing the convenient and affordable education they need to succeed in today's job market.
In-State Tuition: $27,194/yr
Score: 72
9. La Roche University
Pittsburgh, PA
La Roche University is another standout among the best online colleges in Pennsylvania - a reputation it earns in part for its impressive online student resources. These resources include the obvious tech support and financial aid services, of course, but also a completely digital library as well as career advisement and academic planning services. This attention to online resources likely explains how La Roche obtained - and continues to maintain - a student body in which four out of 10 take distance learning courses. Another big perk? La Roche students can take any and all of their core classes in math, science, literature, computer science, finance, and information technology online, as well as entire bachelor's degrees in unique fields such as Leadership and Administrative Development (LEAD) and Medical Imaging.
In-State Tuition: $26,250/yr
Score: 73
8. Indiana University of Pennsylvania
Indiana, PA
At Indiana University of Pennsylvania, students have access to numerous affordable college courses in Pennsylvania throughout literally dozens of academic departments and disciplines. From Anthropology all the way down the list to Theater, there is no shortage of online undergraduate classes that students can take to fulfill their general education, major, and electives requirements. This makes IUP one of the best resources for distance learners in the state, even despite the paucity of 100% online degree programs available for undergraduates. And with in-state tuition well below $10,000 a year, there's no denying the value of an IUP education.
In-State Tuition: $9,936/yr
Score: 74
7. Misericordia University
Dallas, PA
A high graduation rate can signify a number of different qualities in an academic program: capable teachers, ample student support services, committed students, and low tuition are just a few examples. Misericordia University's 72% graduation rate is undoubtedly due to the confluence of all these factors - and more. Above all, Misericordia's extensive range of online bachelor's degrees in pragmatic disciplines such as Accounting, Business Administration, and Health Care Management (as well as more obscure programs like Diagnostic Medical Sonography and Government, Law and National Security) motivate students to succeed with the promise of a personally and professionally rewarding career after graduation.
In-State Tuition: $29,840/yr
Score: 76
6. Clarion University of Pennsylvania
Clarion, PA
Publications like U.S. News, Best Colleges, and Affordable Colleges Online have all honored Clarion University of Pennsylvania with a variety of academic awards. And while the university probably doesn't need another Pennsylvania best online degrees ranking in its trophy case, it certainly deserves one! The accolades Clarion has earned speak to its impressively low in-state tuition (~$10,000 a year) as well as the vast selection of bachelor's degrees available to online students. Above and beyond these tangible assets, online students may be interested in the university's support of unconventional programs like Real Estate Management, Allied Health Leadership, and Technology Leadership.
In-State Tuition: $10,190/yr
Score: 80
5. Peirce College
Philadelphia, PA
Peirce College is one of the best online schools in Pennsylvania devoted to adult and continuing education. With a host of online degree completion programs that include Integrated Leadership, Technology Management, and Legal Studies in Business, Peirce gives working adults with past college experience the chance to "finish what [they] started." Peirce features a comprehensive range of bachelor's degrees for full-time distance learners as well. Robust programs in Business, Health Care, Information Technology, and Legal Studies make Peirce a top choice for students with a variety of interests and goals.
In-State Tuition: $14,184/yr
Score: 81
4. Lancaster Bible College
Lancaster, PA
What do you call a Christian school with 10 accelerated online bachelor's degree programs, cut-rate tuition, and a 73% graduation rate? It may sound like a unicorn in the field of higher education, but in Pennsylvania they just call it Lancaster Bible College. This exceptionally high-quality and affordable online school in Pennsylvania is a leader not only in convenience, but also in faith. LBC's close-knit environment encourages online students to form close relationships with faculty members, who serve as Christian mentors as well as educators. Programs in the Bible and Biblical Studies, as well as a Concentrated Bible Course, are also available to help students supplement their spiritual life.
In-State Tuition: $19,980/yr
Score: 86
3. Central Penn College
Summerdale, PA
Central Penn College is part of a rising contingent of top affordable online colleges in Pennsylvania that are truly deserving of the title. Actually, it's the name of the school that might be something of a misnomer: with a selection of online bachelor's programs well into the double digits, CPC's 78% enrollment of distance learners could come from anywhere in the state—or even the country. What's more, CPC caters to the needs of the digital generation with information technology programs, such as Applications Development and Networking and Security, while also providing the mainstays of a practical college education.
In-State Tuition: $18,714
Score: 94
2. Summit University of Pennsylvania
Clarks Summit, PA
Like Lancaster Bible College, Summit University of Pennsylvania is one of the few opportunities for Christian students to find affordable online college courses in Pennsylvania at an institution that advocates for their spiritual values. And while SUP may be slightly more expensive than its counterpart, its high percentage (i.e., over three-quarters) of distance student enrollment is a strong indication of the quality of its online programs. Given the ideal blend of degree completion programs and full bachelor's degrees in humanitarian disciplines, both working adults and young Christians should find great value at the Summit.
In-State Tuition: $21,850/yr
Score: 95
1. Pennsylvania State University-World Campus
University Park, PA
In many ways, Pennsylvania State University's "World Campus" is like the Holy Grail of affordable online colleges in Pennsylvania. This holy association doesn't stem from its religious roots, but rather from its unbeatable reputation in online education. PSU stands out as a paragon institution both quantitatively and qualitatively - not to mention, its online degree offerings to tuition ratio is easily the highest on this list. With dozens of academic (Letters, Arts, and Sciences), vocational (Health Policy and Administration), and oddball (Turfgrass Science) online bachelor's degree programs to choose from at just over $13,000 a year, there's a lot to love about PSU and little to lose.
In-State Tuition: $13,516/yr
Score: 100
What did you think of these top online degrees in Pennsylvania?
Sources: