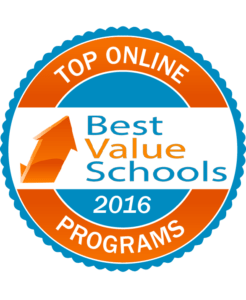 By BVS Staff
Welcome to our best value ranking of online colleges in Delaware.
Like one other state (Wyoming) in this online colleges state ranking series, Delaware is lacking in both number and quality of online programs. This might be due to the fact that this tiny state is already home to six traditional four-year colleges and universities (including a law school), which makes commuting an easy task for almost any area resident. Or it might be because Delaware's one viable option for online students is all that the state needs! And indeed, Wilmington University's breadth and depth of degree programs would surely satisfy even the pickiest distance learner. So with this ranking, we're bringing you the 1 - the only 1 -"best value" online college in Delaware. Of course, we will update this ranking if and when more Delaware colleges establish online degrees. Note that for rankings with 3 schools or fewer, we made the decision not to include individual scores due to a lack of data. However, the order of the ranking still stands as an indication of relative value. To learn more about online degree programs check out our ranking of the top affordable online degree programs.
Methodology
Click here to read all about our best value online schools ranking methodology.
---
1. Wilmington University
New Castle, DE
Certainly, it's hard to imagine a "top ranking" of anything that only includes one item. Therefore, we would understand some degree of skepticism about naming Wilmington University the best online college in Delaware. But in this case, Wilmington deserves all the praise of any other #1 school. And quite frankly, this university would probably still clinch the top spot even if it had dozens of competitors! There is simply no match for its selection of online programs, which includes more than 90 degrees and certificates! For undergraduates, the choices span across a diverse range of subjects, from Behavioral Science to Organizational Dynamics to Government and Public Policy to Sports Management…the list goes on!
In-State Undergrad Tuition: $10,430/yr
This concludes are article about the top online degree in Delaware.
See also: 3 Best Value Colleges and Universities in Delaware
Sources: