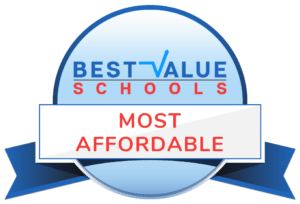 By BVS Staff
If you seek graduate advancement and potentially a move into leadership in the global marketplace, this list of 2 affordable supply chain online doctorates will help you with your decision. These programs will ground you in professional practice and advanced coursework in areas such as logistics, supplier relations, and analytical techniques related to internal and external data.
These 2 schools that offer supply chain online doctorates were drawn from a list provided by the National Center for Education Statistics and are listed in descending sequence of tuition rate.
#1 - Liberty University
Lynchburg, Virginia
Online DBA in Supply Chain and Logistics
Website
Enrollment: 75,756
Tuition: $8,051
Liberty University hands out an online doctor of business administration in supply chain and logistics degree that requires an applied dissertation. Included in the 60 credit degree are studies in logistics and total quality management. The program requires a master's degree from a business program that is accredited by either the ACBSP or the AACSB. Liberty University asks for an online tuition rate of $605 per instructional unit for the affordable online DBA in supply chain and logistics.
#2 - Capella University
Minneapolis, Minnesota
Online DBA - Global Operations and Supply Chain Management Specialization
Enrollment: 37,569
Tuition: $14,365
An 82 quarter credit hour program, Capella University has an online doctor of business administration with a specialization in global operations and management degree. This program includes coursework in global supply chain design and supplier relationship management. The program is accredited by the Accreditation Council for Business Schools and Programs (ACBSP). Often, Capella University offers a promo code that waives the $50 application fee. $800 is the hourly online graduate tuition rate for the online DBA - global operations and supply chain management specialization at Capella University.
Related Rankings